Amarina Farm
Amarina Farm Overview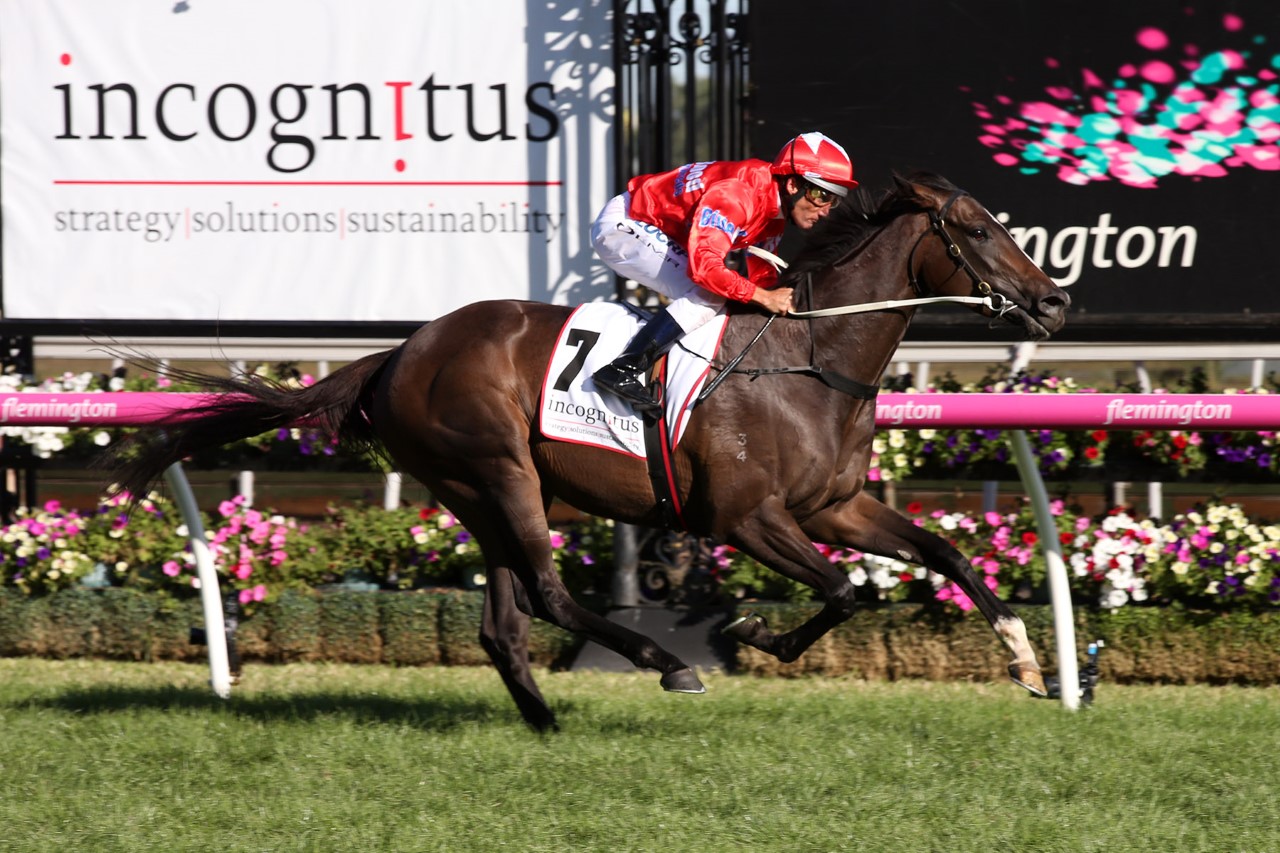 Amarina MMGC graduate She's So High
The list of Gr1 winners from Amarina Farm (established 2006) includes Gr1 winner Sheidel, Super Cool, Gallica, and The Heckler, as well as recent group winners Property, Catkins, Artistry, Wowee, Brillant Bisc, and Gr1-placed stakes winner Aeronautical. The majority of their graduates were sold through yearling sales, including recent Gr3 Proud Miss Stakes winner She's So High coming from Amarina Farm's Magic Millions Gold Coast yearling graduates to sit alongside their other Gold Coast stakes winners Catkins, Super Cool, Testamezzo, Aeronautical, Gallica, and Shamllion.
Amarina Farm will present 18 yearlings at the 2019 Magic Millions Gold Coast Yearling Sale with a wide range of sires for all buyers to select from. A half-sister, by Exceed and Excel, to Gr1 winner Giante, Lot 631, must be one of the draft highlights, as this filly's dam is a half-sister to Gr1 winner Grand Journey. Lot 610 is also a must inspect, being a Sebring filly out of dual Gr1 winner Gallica, who has had a strong start to her breeding career with two winners from as many foals to race.
Other proven sires in the Amarina Farm draft for 2019 include Lot 168, a colt by Redoute's Choice from Gr2 winner Spirits Dance, while Lot 176 is a well related filly by More Than Ready from Gr2 winner Star of Giselle, and this filly is a close relative to group winner Nayeli. Also by More Than Ready is Lot 326, a filly from Aeronwy, a winning mare from the famous Fanfreluche family of Holy Roman Emperor, Encosta de Lago, and Flying Spur.
Snitzel is clearly one of Australia's most commercial sires, and his filly, Lot 397, is the first foal of a city winning group-placed Show a Heart mare who is from the family of Karaka Million winner Fort Lincoln, and Champion New Zealand, Flying Babe. Expect this filly to look like a Magic Millions runner with precocious speed on both sides of her pedigree. Lot 490 is a colt by Vancouver's sire Medaglia d'Oro out of a stakes-winning full-sister to triple Gr1 winner Flamberge who is also a half-sister to group winner Sunburnt Land.
Among the young sires, the two Zoustar yearlings are going to be highly after in 2019. Lot 371 is a full sister to recent winner Zoutori (fourth in the Listed MRC Gothic Stakes), and this filly's unraced dam is a half-sister to Gr3 winner Castlethorpe, from the family of champion racemare Park Express (dam of five time Gr1 winner New Approach, Gr3 winner Dazzling Park, and Listed winner Shinko Forest). The other Zoustar is Lot 625, a colt who is the second foal of a stakes-placed American mare from the family of Miss Matched, and Becky in Pink.
A Brazen Beau filly, Lot 464, is out of stakes winner Classy Chloe, while Dissident has Lot 242, a filly who is the first foal of a winning Lonhro mare from the cracking family of River Dove and Headwater (the latter represented by his first yearlings in 2019).
Other stallions represented in this diverse draft are Headwater (Lot 700), Hinchinbrook (Lot 548), Kermadec (Lot 567), Nicconi (Lot 85), Rubick (Lot 209), and Written Tycoon (Lot 194, 484).
| Lot | Col | Sex | Sire | Dam | Vendor |
| --- | --- | --- | --- | --- | --- |
| 85 | B | F | Nicconi (AUS) | Ruth's Secret (AUS) | Amarina Farm Denman NSW |
| 168 | B | C | Redoute's Choice (AUS) | Spirits Dance (AUS) | Amarina Farm Denman NSW |
| 176 | B | F | More Than Ready (USA) | Star of Giselle (AUS) | Amarina Farm Denman NSW |
| 194 | B | F | Written Tycoon (AUS) | Superlative (AUS) | Amarina Farm Denman NSW |
| 209 | B | F | Rubick (AUS) | Taylor's Command (AUS) | Amarina Farm Denman NSW |
| 242 | Br | F | Dissident (AUS) | Trinity River (AUS) | Amarina Farm Denman NSW |
| 326 | C | F | More Than Ready (USA) | Aeronwy (IRE) | Amarina Farm Denman NSW |
| 371 | B | F | Zoustar (AUS) | Atotori (AUS) | Amarina Farm Denman NSW |
| 397 | Br | F | Snitzel (AUS) | Belle de Coeur (AUS) | Amarina Farm Denman NSW |
| 464 | Br | C | Brazen Beau (AUS) | Classy Chloe (AUS) | Amarina Farm Denman NSW |
| 484 | C | F | Written Tycoon (AUS) | Crystal Ruby (AUS) | Amarina Farm Denman NSW |
| 490 | B | C | Medaglia d'Oro (USA) | Curtana (AUS) | Amarina Farm Denman NSW |
| 548 | B | F | Hinchinbrook (AUS) | Elwaaryaa (GB) | Amarina Farm Denman NSW |
| 567 | C | F | Kermadec (NZ) | Fantome Gris (AUS) | Amarina Farm Denman NSW |
| 610 | B | F | Sebring (AUS) | Gallica (AUS) | Amarina Farm Denman NSW |
| 625 | B | C | Zoustar (AUS) | Golden Phoenix (USA) | Amarina Farm Denman NSW |
| 631 | C | F | Exceed and Excel (AUS) | Grand Strategy (AUS) | Amarina Farm Denman NSW |
| 700 | B | C | Headwater (AUS) | Johanski (AUS) | Amarina Farm Denman NSW |