Daily News Archive
Daily News Subscription
2020 Daily News Sires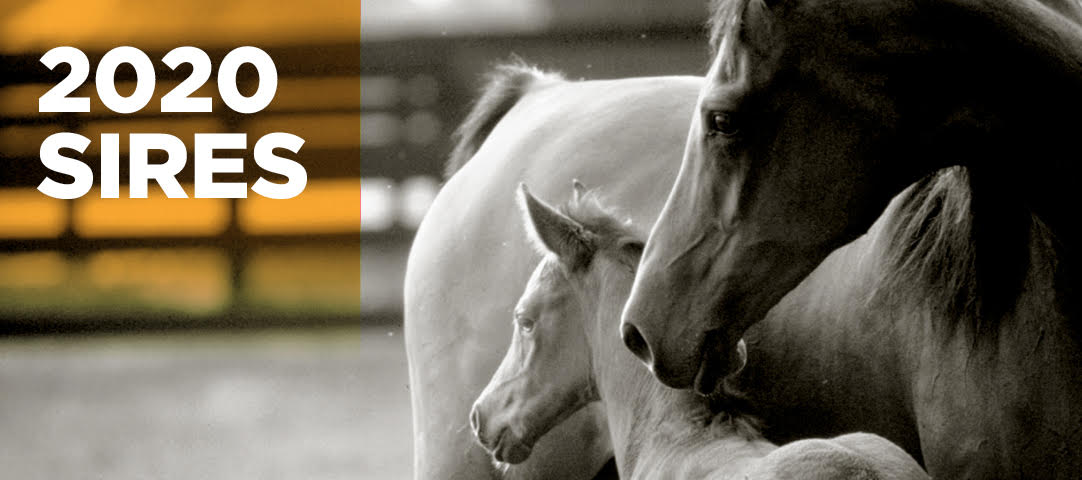 Last 7 days
2020 Freshman Sires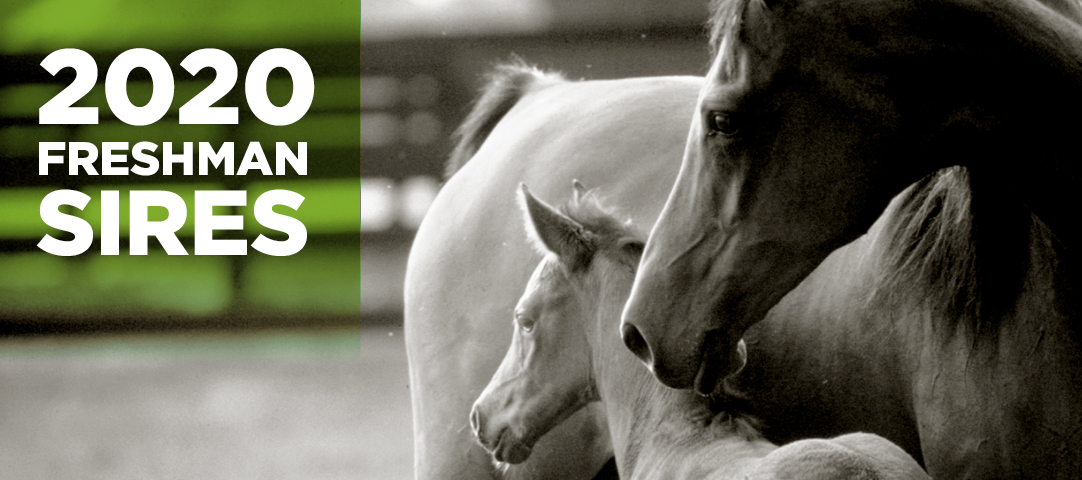 Last 7 days
Daily News | 26th November 2020
NEW

Elusive Winterbottom No Easier for Peters

Thursday, 26th November 2020

One of racing's anomalies is that, despite one of the most powerful thoroughbred arsenals at their disposal, it has been 26 years since owner-breeders Bob and Sandra Peters held Perth's Gr1 Winterbottom Trophy (1200m). That was when Petite Amour won the weight-for-age feature in 1994. The Prego mare remains their only winner of the major WA sprint. The Peters have two representatives in 2021, albeit trained out of different stables – Stageman (trained by Adam Durrant) and Celebrity Queen (trained by Grant and Alana Williams). Both are around $10 in markets. Bob Peters told thewest.com.au, "Stageman and Celebrity Queen are working well and doing everything right in their preparations," however he acknowledged the obvious threat that Godolphin's Trekking brings to proceedings. "Trekking looks hard to beat at weight-for-age after impressive interstate performances. But we expect Celebrity Queen and Stageman to be in the finish if they have luck." Both Peters runners are capable of taking out the Winterbottom, but Durrant is particularly bullish despite Stageman finishing behind Celebrity Queen last start: "We've changed Stageman's training routine and he's had a twinkle in his eyes after beach work. I wouldn't swap him for any other horse in the race, including Trekking."

NEW

Guineas Runner-up Lost to Hong Kong

Thursday, 26th November 2020

In the latest raid on potential-laden Australian and New Zealand 3YOs, leading Hong Kong trainer John Size will welcome talented gelding Bourbonaire to his stable after his purchase out of Stephen Marsh's Cambridge barn, reports racingnews.co.nz. The son of Darci Brahma has had just five starts for a win and second placings in the Gr1 New Zealand 2000 Guineas (1600m), Gr2 Sarten Memorial Stakes (1400m), and Gr2 Hawke's Bay Guineas (1400m). Purchased out of Little Avondale Stud's 2019 New Zealand Bloodstock Book 1 Yearling Sale draft for $120,000, Bourbonaire was raced by Marsh in partnership with an American-based group of thoroughbred enthusiasts, including former pilot and corporate chief executive Dennis Foster with bloodstock agents Mike McMahon and Jamie Hill, who oversee the Bourbon Lane Stable Partnership. Marsh said it's bittersweet to lose his stable's flagbearer, who was beaten by the barest of margins in the Guineas, but the money on offer was too good to turn down. Earlier in the week, Gr1 Victoria Derby runner-up Hit The Spot was sold out of Matt Cumani's stable, and will also head to John Size's stable.

Bourbonaire will do his future racing in Hong Kong (pic: Kenton Wright Racing Images)

NEW

Rosemont Stud Swoops on Sneaky Five Dam

Thursday, 26th November 2020

A new Inglis Digital record has been set in the November (Late) Online Auction, with Small Minds – the dam of outstanding 2YO Sneaky Five – selling for $410,000 to Sandhurst Bloodstock on behalf of Rosemont Stud. A winner of the Gr1 Schweppes Oaks, Small Minds (Canny Lad) was offered by Goldin Farms in foal to dual Group 1 winner Grunt and is now the highest priced lot ever sold on the platform. The price surpassed the previous record of $400,000 set by race filly Manaya (Hinchinbrook) in July 2019. Ryan McEvoy of Rosemont Stud, who race Sneaky Five (Fastnet Rock), said the team was "absolutely thrilled" to introduce Small Minds to the Rosemont broodmare band. "It's very hard to find a mare that has thrown two Stakes winners – Sneaky Five and Beautiful Mind – from only four foals, three of which have raced, that's a unique achievement for any broodmare," McEvoy said. "We were over the moon with purchasing Sneaky Five ($305,000 Inglis Premier) and to see what she has done in a short time, being undefeated in an Inglis Banner and $1 million Golden Gift (see below) to now be among the favourites for the Inglis Millennium and Golden Slipper."

NEW

Inglis Digital Nears $50 million 2020 Turnover

Thursday, 26th November 2020

Following the finish of Inglis Digital's November (Late) Sale, which concluded with a gross of $2.25 million, 2020 turnover for Inglis Digital is now just $700,000 shy of cracking $50 million. It's a statistic that Inglis Digital Business Manager Nick Melmeth labelled "extraordinary". He reflected, "I clearly remember our first sale (May 2017) and the delight with which we greeted a sale topper of $42,500, so to get to where we are today, knowing the full amount of effort that so many people have put in, is very fulfilling," Melmeth said. "I take great satisfaction in hearing people refer to the platform as an 'easy' way to sell or buy, because a huge amount of work is done by a whole range of people behind the scenes – admin, accounts, marketing, research etc. – to achieve a high level of service." Looking to the future of the highly accepted platform, Melmeth enthused, "What is particularly exciting is that there is so much scope for the platform to progress further; already we have more than doubled the entire 2019 gross for the platform and all of the team is so stimulated by what can be achieved, and we are just going to keep making it better and better…"

Rapid Racing Highlights Flemington Summer

Thursday, 26th November 2020

The Victoria Racing Club (VRC) has announced its revised summer racing calendar, with Rapid Racing set to return and a spectacular month of twilight race meetings to be held at Flemington Racecourse in January next year. Australia's premier racecourse will host eight summer race meetings including two in December, four in January and two in February, with hopes racegoers can return in line with easing Victorian Government restrictions soon. Saturday 12 December will mark the first race day since the Melbourne Cup Carnival, with December Race Day followed by Christmas Race Day on Saturday 19 December. A twilight program will be introduced for all January 2021 race meetings on New Year's Day, 9 January, 16 January and 29 January to allow racing enthusiasts to enjoy a later start to the day as the competition on track runs into the early evening. The innovative Rapid Racing meeting will take place on Friday 29 January, with the day maintaining a condensed program of seven races and 30 minute gaps, kicking off at 4:30pm. The Rapid Racing concept was introduced last year and saw Victoria's top metropolitan and country riders face off in a team competition in races held over the famous Flemington straight course. In February 2021 the VRC will celebrate the return of Group 1 racing with Black Caviar, The Great Horse Race Day featuring the Black Caviar Lightning on Saturday 13 February and Australian Guineas Day falling on Saturday 27 February.

Flemington will host Rapid Racing at its January Twilight meetings

Gee Gee Secondover Wins Listed TAS Newmarket

Thursday, 26th November 2020

Mrgn.
Runners
-

4

.

Gee Gee Secondover

(11)

0.3L
1.3L

Track: Launceston
Race: $100,000 Listed TAS Newmarket (1200m)
Winner: 5YO gelding Gee Gee Secondover (Wordsmith-Gee Gees Firstover, by Over)
Placings: 6YO gelding Mandela Effect & 6YO gelding Street Tough
Winning Sire: Wordsmith (Testa Rossa-Way With Words, by Yeats)
Stud Farm: Gee Gee Horse Stud
Trainer: L, D & T Wells
Jockey: B Muhcu
Race record: 9 wins and 10 placings from 27 starts for $280,175 in earnings
Sales Info: N/A

Black-Type Targets for Sharrock's Otaki Trio

Thursday, 26th November 2020

Allan Sharrock is hoping for big things from three of his equine stars at Otaki on Thursday. The Taranaki trainer heads to the Levin Racing Club meeting with Tavi Mac, Waisake and Our Hail Mary, an exciting trio that all have black-type targets ahead of them this season. Sharrock's hand for Otaki is headed by cult hero Tavi Mac, an equine ugly duckling who is looking for more black-type in the Listed Courtesy Ford Levin Stakes (1400m). A winner of eight races from 13 starts, Tavi Mac has been racing since July, with the highlights being a second placing behind Avantage in the Gr.2 Foxbridge Plate (1200m) and a very easy win carrying 59kg in the Listed Matamata Cup (1400m) on October 10. Sharrock said Tavi Mac is likely to start once more after the Levin Stakes this campaign most likely in the Gr2 Manawatu Challenge Stakes (1400m) at Awapuni in December, though continued good form could see him aimed at a race like the Gr1 Telegraph (1200m) or the Gr1 Thorndon Mile (1600m) at Trentham in January.

Tavi Mac will shoulder 60kg (pic: Trish Dunell)

Harvey Grabs First Year Karaka Million Chance

Thursday, 26th November 2020

In the first full year of his training career, young Cambridge horseman Glen Harvey has two fillies qualified for the $1 million DoubleTree by Hilton Karaka Million 2YO (1200m) at Ellerslie on 23 January 2021. An impressive victory by Brix (NZ) (Sweynesse) in Saturday's $50,000 Listed FastTrack Insurance 2YO Stakes (1100m) has pushed the filly up to third position on the order of entry. Bought for $45,000 from Book 2 of Karaka 2020, Brix has earned $28,700 in her four-start career to date. Brix leapfrogged her stablemate Miss Ipenema (NZ) (Sacred Falls), who was unplaced on Saturday but is safely in the Karaka Million field with $18,925 in stakes after an impressive victory at Te Rapa earlier this month. She sits in fourth place on the order of entry. The top two positions on the order of entry still belong to the first and second placegetters in the Listed Welcome Stakes (1000m) at Riccarton – Avonallo (NZ) (Belardo), who has earned $33,750, and Follow Your Dreams (NZ) (Contributer), who has banked $32,250.

Otaki Could Shake Up Karaka Million Table

Thursday, 26th November 2020

Meanwhile, although the order of entry for the $1m Karaka Million 3YO Classic (1600m) is the same as last week, with Group 1 winners Aegon (NZ) (Sacred Falls) and Kahma Lass (NZ) (Darci Brahma) at the top of the table, there could be some movement behind that pair over the coming days, with the Group 3 Lucia Valentina Wellington Stakes (1600m) to be run at Otaki today and the Listed Trevor Eagle Memorial (1500m) to be run at Ellerslie on Saturday. In addition to the 3YO picture, the Otaki race meeting could also affect the Karaka Million 2YO table, with the supporting programme featuring a $22,500 race for juvenile over 1100 metres. The rich Karaka Million meeting is due to be run at Ellerslie's Twilight meeting on 23 January, ahead of the start of the NZB National Yearling Sales Series.

Big SABOIS Boost a Fillip for SA Breeding Sector

Thursday, 26th November 2020

SABOIS – the innovative Breeders and Owners' Incentive Scheme for the South Australian industry – has received a major boost with a range of changes announced by the Board of Thoroughbred Racing SA (TRSA). The headline is a 43% increase in the SABOIS Bonus Pool which grows from $1.4 million to $2 million per annum effective from 1 December, with the available bonuses per SABOIS race increased by the same amount. TRSA has also announced amendments to the qualification categories and corresponding fees and has also decided to allow purchased weanlings and yearlings into the scheme from December 1 where they are based in SA and primarily owned by South Australians. The Board has introduced two key initiatives to re-invigorate the weekend of the Adelaide Cup: SABOIS Bonus on every race for both the Saturday prior to the Adelaide Cup and at the Adelaide Cup meeting regardless of the age, with the cost to be managed within increased SABOIS Bonus budget; and offer a $5,000 non-transferable voucher to be spent at the 2021 March Magic Millions Sale conducted the week after the Adelaide Cup for the first SABOIS horse home in each race. The Board has also determined to continue with the two $100,000 SABOIS-only races.

SATBA Chair Welcomes SABOIS Announcement

Thursday, 26th November 2020

SA Thoroughbred Breeders Chair Sam Hayes welcomed the announcements as "fantastic news for the whole industry." He said, "SABOIS is a really important tool in terms of maintaining a healthy broodmare and foal crop in South Australia because it puts money directly back into the pockets of SA trainers, owners and breeders. It supports local participants who, in turn, provide the next generation of horses that are so vital to the future of our industry in this State. TRSA Chair Rob Rorrison said the SABOIS scheme continued to be a vital part of TRSA's long-term strategic planning, noting, "SABOIS has proved itself to be an effective lever in helping to grow the race field sizes and horse numbers that are crucial to our future growth… We believe the introduction of the new Weanling category will provide the opportunity for SA breeders and owners to acquire these young horses and bolster our base of horses for the future while generating revenues for our breeding/agistment industry in the short term."

SATBA Chair & Cornerstone Stud principal Sam Hayes (pic: cornerstonestud.com.au)

SABOIS Changes Summary In Full

Thursday, 26th November 2020

The SABOIS Bonus Pool has been increased from $1.4 million to $2 million per annum effective from 1 December, with the bonuses available per SABOIS race increased by 43%. The full summary comprises:

Qualification and Fee amendments: There will now be just one qualification level and fee per category, while fees for the categories for the upcoming foal crop have been amended: Category 1 (SA based Stallion) – Zero entry cost; Category 2 (bred back to SA based stallion) - $500 (ex GST); Category 3 (SA breeder) - $750 (ex GST)
Weanlings: The Board has decided to allow weanlings into the scheme from 1 December, on the basis they are agisted in South Australia and majority-owned by South Australians for a fee of $2,000 + GST
Yearlings: The Board has decided to allow yearlings which would not otherwise qualify and are purchased between 1 December 2020 and 31 July 2021 into the scheme, this is for this one year only and on the basis they are based in South Australia and majority owned by South Australians for a fee of $3,000 + GST (for one year only)

Valuable Snitzel Filly to Debut

Thursday, 26th November 2020

Trainer Richard Litt is excited about the debut outing of Centro Storico (Snitzel-Chachapoyas, by Medaglia d'Oro) this Saturday at Rosehill, reports racing.com. The 2YO filly won a trial over 807m in early November. "She's just come up and she loves to run," said Litt. "She's got a great attitude and she's very mature. She's just had a nice, soft prep into this run so it will be very interesting and exciting to see how she runs." Centro Storico was purchased for $410,000 at the 2020 Magic Millions Gold Coast Yearling Sale from Glastonbury Farms and her dam, Chachapoyas, is a stakes placed half-sister to Gr3 winner Aramayo (Poet's Voice). Litt also trained Gr1 winner and Cox Plate runner up Castelvecchio (Dundeel-St. Therese, by Dehere) for Centro Storico's owner Ottavio Galletta who also purchased last year's Magic Millions Gold Coast Yearling Sale top-priced colt Profondo (Deep Impact-Honesty Prevails, by Redoute's Choice) for $1.9 million. "He's got everything," Litt enthused of the sale-topper. "He's got a great attitude. He's got the body and I am just so privileged to train him and to not have the pressure of having him up and running too early. Ottavio and Wendy said 'just take your time and look after the horse'. They've always had a lot of horses with us and Castlevecchio is obviously the flag bearer. They've bought plenty of nice young horses for me to train so they have been massive supporters of the stable."

Centro Storico is carded to debut on Saturday (pic: magicmillions.com.au)

Golden Sixty In HK BTP Cruise Control

Thursday, 26th November 2020

Hong Kong's Black Type Premiership (BTP), due to the paucity of Group races it hosts and allied dearth of oportunity, comprises much smaller numbers than the comparitive Australian BTP. That doesn't mean it's any less competitive; in some ways, it's a quality game, like the Olympics, where athletes need to bring their A-Game if they are lucky enough to get that far. Given his utter dominance – he's just won ten straight – of the miler category in Hong Kong, Golden Sixty has opened up a considerable gap at the top of the table. Following Sunday's contemptuous swatting of his rivals he is now on 27 points, six points clear of his closest rival, Computer Patch, on 23 for the 2020-2021 Hong Kong Black Type Runner Premiership. An important mover on the table after the weekend is Furore. In defeating favourite Exultant, he's advanced two positions, and currently sits on 17 points, within striking distance of Golden Sixty. Meanwhile, Hot King Prawn announced his claims with victory (and 10 points) in the Gr2 The Jockey Club Sprint. The son of Denman is expected to be one of Classique Legend's biggest threats next month in the Hong Kong Sprint.

Trekking On Target For Winterbottom

Thursday, 26th November 2020

Saturday's Gr1 Winterbottom Stakes favourite Trekking (Street Cry-Outdoor, by Redoute's Choice) won his trial on Monday morning without being extended, reports rwwa.com.au. "I'm very happy," Godolphin representative Nacim Dilmi said. "Obviously, he wasn't here to break any record, we were treating it as a final gallop. Willie (Pike) rode him really well, got him some cover and when he asked him to quicken the horse responded well. He has pulled up really well and we are very happy with that going into Saturday's race. It gives us a great indication that he is going really well. We saw what he had to see." Trekking has won ten of his 32 starts for Godolphin, and has earnings over $5 million. He ran fourth in the 2019 Gr1 Winterbottom, a year in which he won the Gr1 Stradbroke Handicap. In 2020, Trekking won the Gr1 Goodwood Handicap and at his most recent start, he ran second to Hey Doc (Duporth-Heyington Honey, by General Nediym) in the Gr1 Manikato Stakes. Drawing barrier 11 has failed to deter backers, with Trekking still dominating markets at $2.30.
Breeding&Racing Monthly Archives