Bombora Downs
Bombora Downs Overview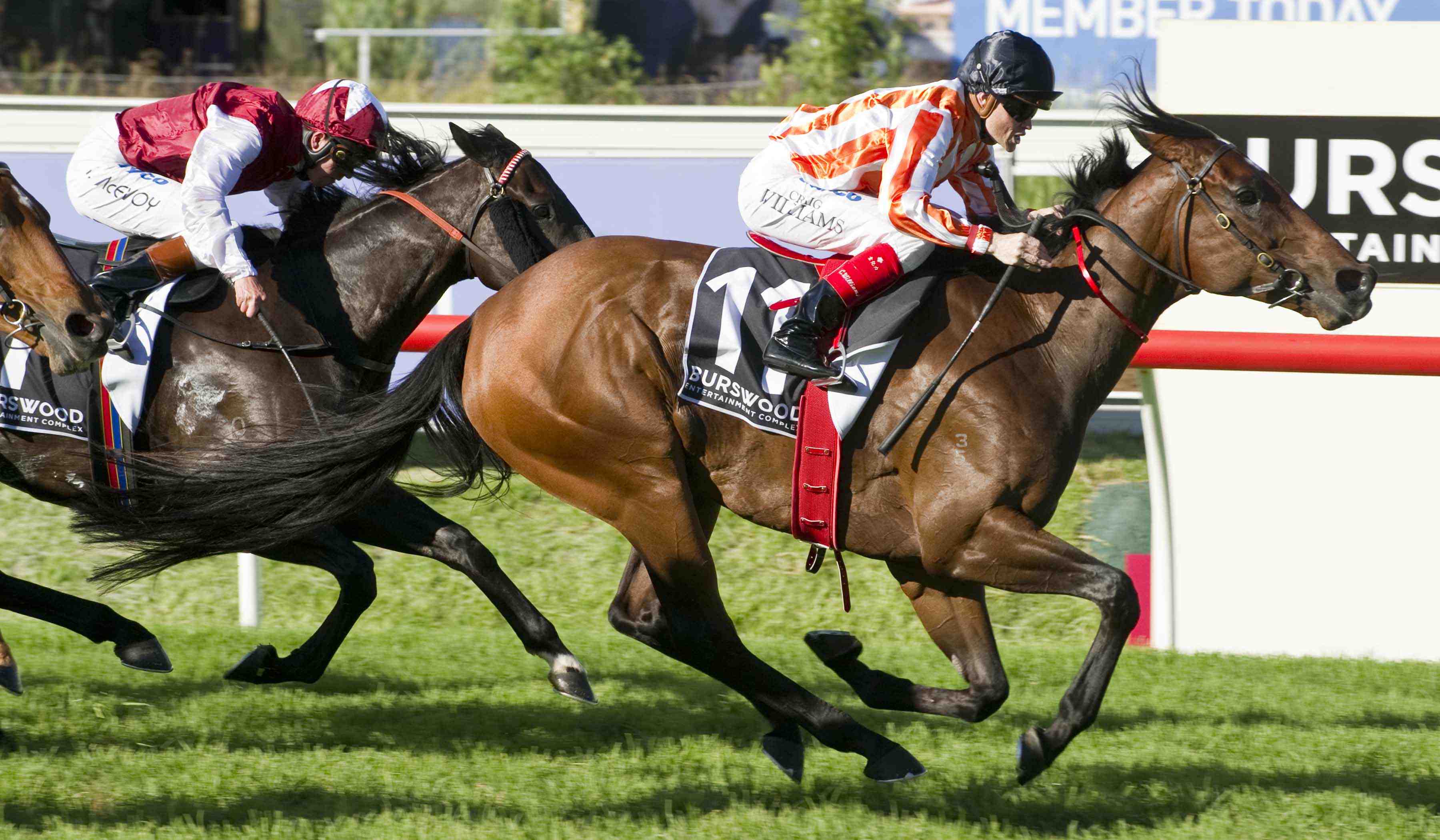 Ortensia is a close relation to Lot 700
It's certainly no secret that the Mornington Peninsula is a nirvana of sorts for racehorse development. Couple that with the experience of Principal Christoph Bruechert who has again put the finishing touches on a diverse draft of 15 Premier yearlings and Barn G Stables 87-105 become a must stop destination for any serious buyer at Oaklands.
Speaking of getting serious, one sire who is already making some serious commercial waves is I Am Invincible's Gr1 winning son Brazen Beau. Lot 636 is his filly fromHidden Attraction. She's a young half-sister to Gr1 Galaxy winner Atomic Force and tracks to the freakishly talented, 6-time Gr1 winner Encounter.
Another sire in the headlines currently is Smart Missile and his colt (Lot 731) from Rynvine is sure to have admirers. The dam has already produced 5 individual winners and is a daughter of US Gr1 winner Fara's Team.
First crop yearling sires are well represented in the Bombora Downs draft. Lot 130 is the filly by popular Exceed and Excel sire/son Headwater from stakes winning mare Cybercyn while Lot 700 is by Bull Point from Testa Rossa mare Orbetello, a very valuable three-quarter-sister to triple Gr1 winner Ortensia.
The draft also has 3 impressive yearlings by High Chaparral's son Toronado (oldest 2YO's). Lot 188 is the colt from 5-time winning mare Flying Hostess. It's her first foal and is part of a consistent, winning family. Lot 661 is the Toronado filly from Nicconi mare Little Nic. This is a page with depth and upside highlighting 5-time Gr1 winnerNiconero and half-brother / sire Nicconi. The final Toronado is the colt (Lot 723) from Rivington Pike. 2nd dam is is super mare Apple Danish.
There's also 2 by consistent winner producer Turffontein. Lot 711 is the filly from Philliann, a sister to the stakes placed Ottobello. She's already produced 3 individual winners. meanwhile, Lot 728 is from Not A Single Doubt mare Rub Doubt from the running family of stakes winner Grey Condor.
This exciting and diverse draft also includes yearlings by Bullet Train (Lot 646) from General Nediym mare Jessepic (8 individual winners); Epaulette (Lot 749) from Gr1 winner Shuaily (3 winners); Reward For Effort (Lot 744) from Sharna Cabarna (6 winners); Wandjina (Lot 73) from Benessa (2 winners). 2nd dam here is stakes winnerBridie Jo.
The progeny of Warhorse (by General Nediym) have been well supported in the sales ring and with his eldest 2YO's he carries a buzz that suggests he'll be a success. Lot 777 is his colt from Tiger Belle. She's a half-sister to Champion Sprinter Apache Cat and has already produced 3 winners. This colt should really run. There's also a nice grey colt from Ustinov's daughter in Jivochka. She's a young half-sister to Gr3 winner Sophie's Spirit and stakes placed Emma Princess.
Overall, a lovely draft sure to be well prepared.
| Lot | Col | Sex | Sire | Dam | Vendor |
| --- | --- | --- | --- | --- | --- |
| 73 | B. | F | Wandjina | Benessa | Bombora Downs, Bittern |
| 130 | B. | F | Headwater | Cybercyn | Bombora Downs, Bittern |
| 188 | Blk. | C | Toronado (IRE) | Flying Hostess | Bombora Downs, Bittern |
| 484 | B. | F | Deep Field | Tamtheel | Bombora Downs, Bittern |
| 561 | Gr. | C | Jungle Ruler | Bombora Bias | Bombora Downs, Bittern |
| 636 | B. or Br. | F | Brazen Beau | Hidden Attraction | Bombora Downs, Bittern |
| 646 | B. | C | Bullet Train (GB) | Jessepic | Bombora Downs, Bittern |
| 647 | Gr. | C | Jungle Ruler | Jivochka | Bombora Downs, Bittern |
| 661 | B. | F | Toronado (IRE) | Little Nic | Bombora Downs, Bittern |
| 700 | B. | F | Bull Point | Orbetello | Bombora Downs, Bittern |
| 711 | B. | F | Turffontein | Philliann | Bombora Downs, Bittern |
| 723 | B. | C | Toronado (IRE) | Rivington Pike | Bombora Downs, Bittern |
| 728 | B. or Br. | C | Turffontein | Rub Doubt | Bombora Downs, Bittern |
| 731 | B. | C | Smart Missile | Ryvnine (USA) | Bombora Downs, Bittern |
| 744 | B. | C | Reward for Effort | Sharna Cabarna | Bombora Downs, Bittern |
| 749 | B. or Br. | F | Epaulette | Shuaily (PER) | Bombora Downs, Bittern |
| 777 | Ch. | C | Warhorse (NZ) | Tiger Belle | Bombora Downs, Bittern |