Davali Thoroughbreds
Davali Thoroughbreds Overview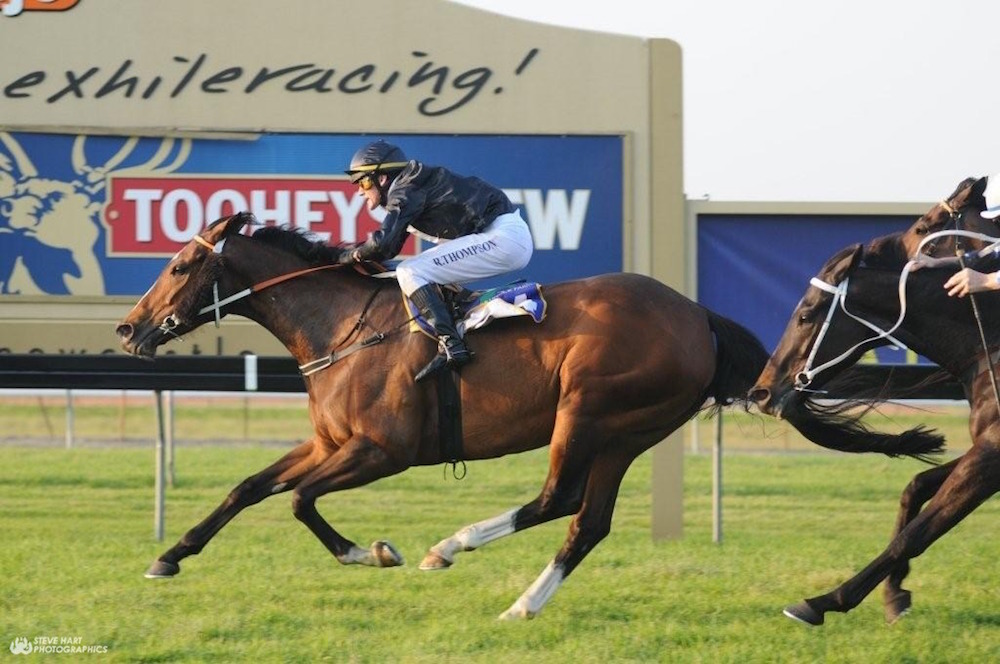 Lot 869 boasts Gr1-placed Absolutelyfabulous on her page (pic: Steve Hart)
Bordered by the Hunter River on the historic ex Twin Palms Stud, Davali Thoroughbreds continues to add to the rich heritage of the complex while also forging its own history. Principals Alison and David Hush are all about personal care and attention to detail and this is exactly what you see when you inspect their 2019 Inglis Classic Draft.
It's a heady mix of established sire talent and fledgling new boys. All in all 7 colts and 11 fillies.
First to the established stars... Lot 235 is a good place to start with the colt by twice leading sire of 2YOs in Australia in More Than Ready from Redoute's Choice mare Cutie Express. So far she has 2 winners and is a daughter of Gr3 Research Stakes winner Fumble. Most recently Care To Think has added further caps black type to the family on the Gold Coast.
Another leading sire of 2YOs is Stratum, and his colt from I'm Capable (Lot 891) is sure to attract attention. And there's the colt by Nicconi from Rocella (Lot 973) and the family of Gr3 WATC Champion Fillies winner Spirited One.
Other commercial sires with a presence include Artie Schiller (Lot 869) from Choisir mare Even So and a half-sister to talented Listed Brisbane winner Griffon. Plus just down the page you'll find Gr3 winner and Gr1 Myer Classic runner-up Absolutelyfabulous; there's two by Starspangledbanner's sire in Choisir, the first being the filly (Lot 688) from Gr1 winner Lone Rock's half-sister in Sequential Miss, and the second being the filly from a daughter of dual Listed winner Regrowth and the family of Derryn, Snippets and Not A Single Doubt.
Stallions with their oldest 2YOs represented include Gr1 Cox Plate winner Adelaide (Lot 855) from Danehill Dancer 3-for-3 mare Danzability; Dissident (Lot 552) a grey filly from Gr3 Arlington Oaks-winning US mare My Option; Hallowed Crown (Lot 914) from a half-sister to the dam of Starspangledbanner and Kermadec (Lot 416) from Canny Lad mare Kartini, a half-sister to stakes placed Harriet Jet.
First crop yearling sires sure to make a bang include Exosphere (Lot 191) from a sister to Gr1 Queensland Derby winner Camarena; Headwater (Lot 703) from a Northern Meteor half-sister to Gr2 Wakeful Stakes winner Tiamo Grace and Super One (Lot 362), the sire by I Am Invincible who was a Champion 2YO himself in Singapore... from the family of 4-time Gr1 winner Divine Madonna.
What else? Well there's also an Al Maher colt (Lot 974) from Peintre Celebre mare Satin Sands, herself a half-sister to Gr3 Carbine Club runner-up Fusaichi San, a Dream Ahead filly (Lot 979) from a Danewin three-quarter-sister to Gr1 Thousand Guineas winner Commanding Jewel, a well-proportioned Epaulette filly (Lot 380) from a half-sister to NZ Gr2 Sir Tristram Fillies Classic winner Due Diligence. You'll also find another Epaulette filly (Lot 418) from a mare by dominant broodmare sire influence Anabaa and the direct family of Stakes winner Cathay Lady, and a speedy Sizzling colt from an equally speed blessed family where Gr3 Blue Diamond Prelude winner Zedagal sits at second dam.
Overall this is a lovely draft with depth and complexity that is certain to be well prepared and have every chance to succeed on the racetrack.
| Lot | Col | Sex | Sire | Dam | Vendor |
| --- | --- | --- | --- | --- | --- |
| 21 | B. | C | Sizzling | Zugat | Davali Thoroughbreds, Luskintyre |
| 191 | Br. | C | Exosphere | Caveat | Davali Thoroughbreds, Luskintyre |
| 235 | B. | C | More Than Ready (USA) | Cutie Express | Davali Thoroughbreds, Luskintyre |
| 362 | Ch. | F | Super One | Hanukkah | Davali Thoroughbreds, Luskintyre |
| 380 | B. | F | Epaulette | I Want You (NZ) | Davali Thoroughbreds, Luskintyre |
| 416 | B. or Br. | F | Kermadec (NZ) | Kartini | Davali Thoroughbreds, Luskintyre |
| 418 | B. or Br. | F | Epaulette | Kermis | Davali Thoroughbreds, Luskintyre |
| 552 | Gr. | F | Dissident | My Option (USA) | Davali Thoroughbreds, Luskintyre |
| 688 | B. | F | Choisir | Sequential Miss | Davali Thoroughbreds, Luskintyre |
| 703 | Ch. | C | Headwater | Sicilian Miss | Davali Thoroughbreds, Luskintyre |
| 724 | B. | F | Choisir | Sprout | Davali Thoroughbreds, Luskintyre |
| 855 | B. | F | Adelaide (IRE) | Danzability | Davali Thoroughbreds, Luskintyre |
| 869 | B. | F | Artie Schiller (USA) | Even So | Davali Thoroughbreds, Luskintyre |
| 891 | B. | C | Stratum | I'm Capable | Davali Thoroughbreds, Luskintyre |
| 914 | B. | F | Hallowed Crown | Little 'n' Cute | Davali Thoroughbreds, Luskintyre |
| 973 | B. | C | Nicconi | Rocella | Davali Thoroughbreds, Luskintyre |
| 974 | B. | C | Al Maher | Satin Sands | Davali Thoroughbreds, Luskintyre |
| 979 | B. | F | Dream Ahead (USA) | Shaan | Davali Thoroughbreds, Luskintyre |