Big Drafts From Major Vendors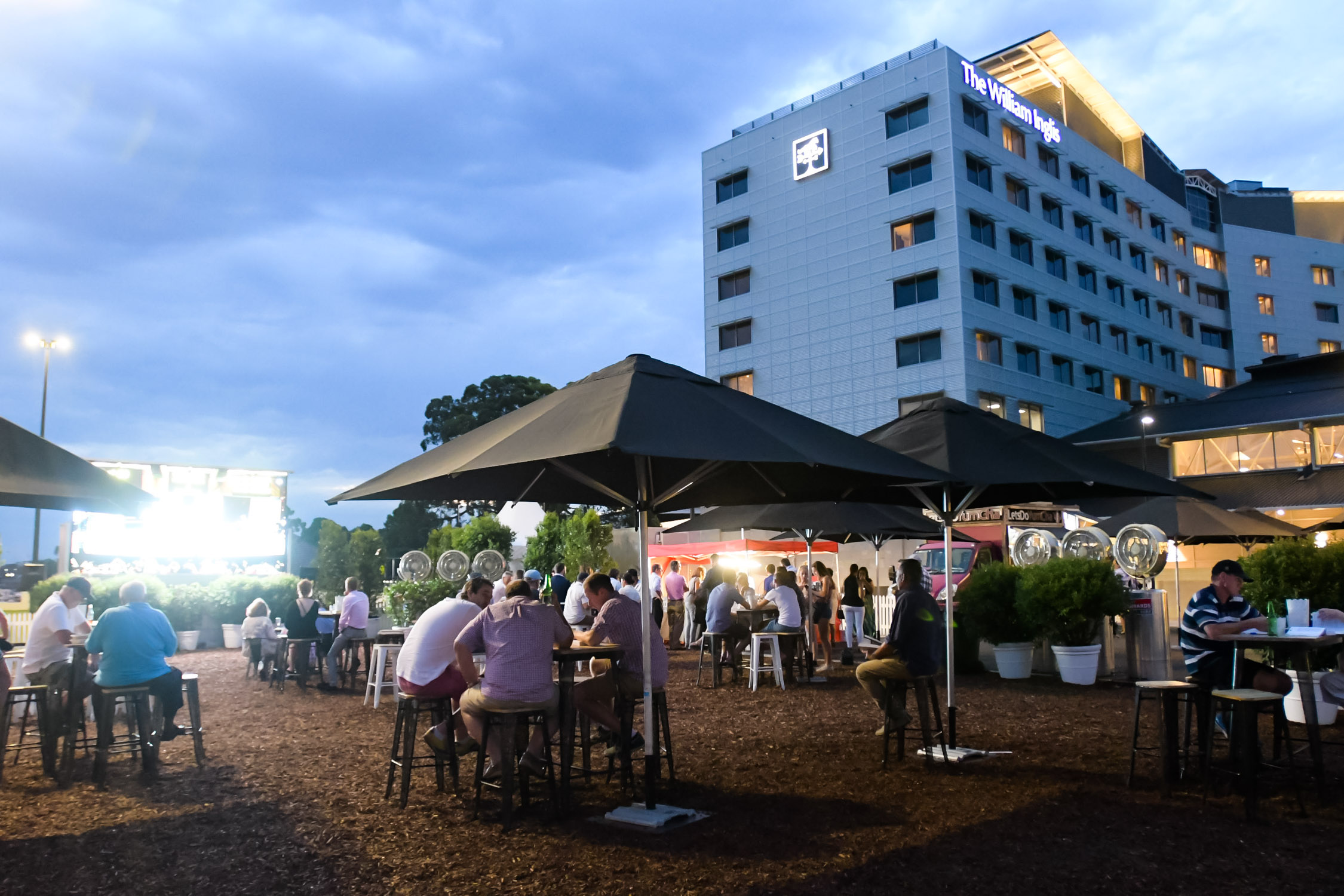 Riverside Stables offers exceptional facilities
The leading vendor by numbers at 2019's Inglis Classic Sale is Widden Stud with 65 entries, ahead of Arrowfield (46), Newgate Farm (37), Newhaven Park (30) and Vinery Stud (29).
The Classic Yearling Sale will begin at 6pm on the night of Saturday February 9, with opening night again to include the hugely popular Gold Riband session.
The sale will entail four days of Book 1 (Feb 9-12) – where 808 yearlings will be offered – plus the Highway Session (Book 2, Feb 14), which has seen a further 205 youngsters catalogued.
Wednesday February 13 will be a Highway Race Day at Warwick Farm featuring two Highway Handicaps – one for Country-trained horses and one for Provincial-trained horses.
If the winner of either Highway race is an eligible Inglis graduate (paid up for the current or a former Inglis Race Series), the winning trainer will receive a $50,000 credit voucher to spend at the Highway Session at Riverside Stables the following day.
Inglis' NSW Bloodstock Manager Chris Russell said the company had little choice but to expand the sale, given the huge demand by breeders wanting to be involved in Australia's fastest growing Select Yearling Sale.
"We had almost 2500 entries for this sale, which given where it was only a few years ago is quite remarkable and a testament to its phenomenal growth and the amazing support of the breeders and vendors backing the Classic Sale,'' Russell said. "Without doubt, there has never been a stronger Classic catalogue than what will be offered at Riverside in February next year.
"The Gold Riband session of 63 horses on the Saturday night is filled with yearlings I have no doubt will go on to be stunning early-running two-year-old's and the remainder of the Book 1 catalogue is brimming with well-conformed youngsters from a wide range of top quality sires.
Russell added, "The introduction of the Highway Session we feel will really suit the buying bench following the inaugural Highway Race Day at Warwick Farm the day before.''
All yearlings offered at an Inglis Yearling Sale are eligible for entry into the lucrative $8m Inglis Race Series.
2019 INGLIS CLASSIC YEARLING SALE SCHEDULE
Saturday February 9: Classic Book 1 from 6pm (Lots 1-120)
Sunday February 10: Classic Book 1 from 10am (Lots 121-350)
Monday February 11: Classic Book 1 from 10am (Lots 351-580)
Tuesday February 12: Classic Book 1 from 10am (Lots 581-808)
Wednesday February 13: Highway Race Day at Warwick Farm
Thursday February 14: Classic Book 2 – Highway Session from 10am (Lots 809-1013)