History Beyond Reproach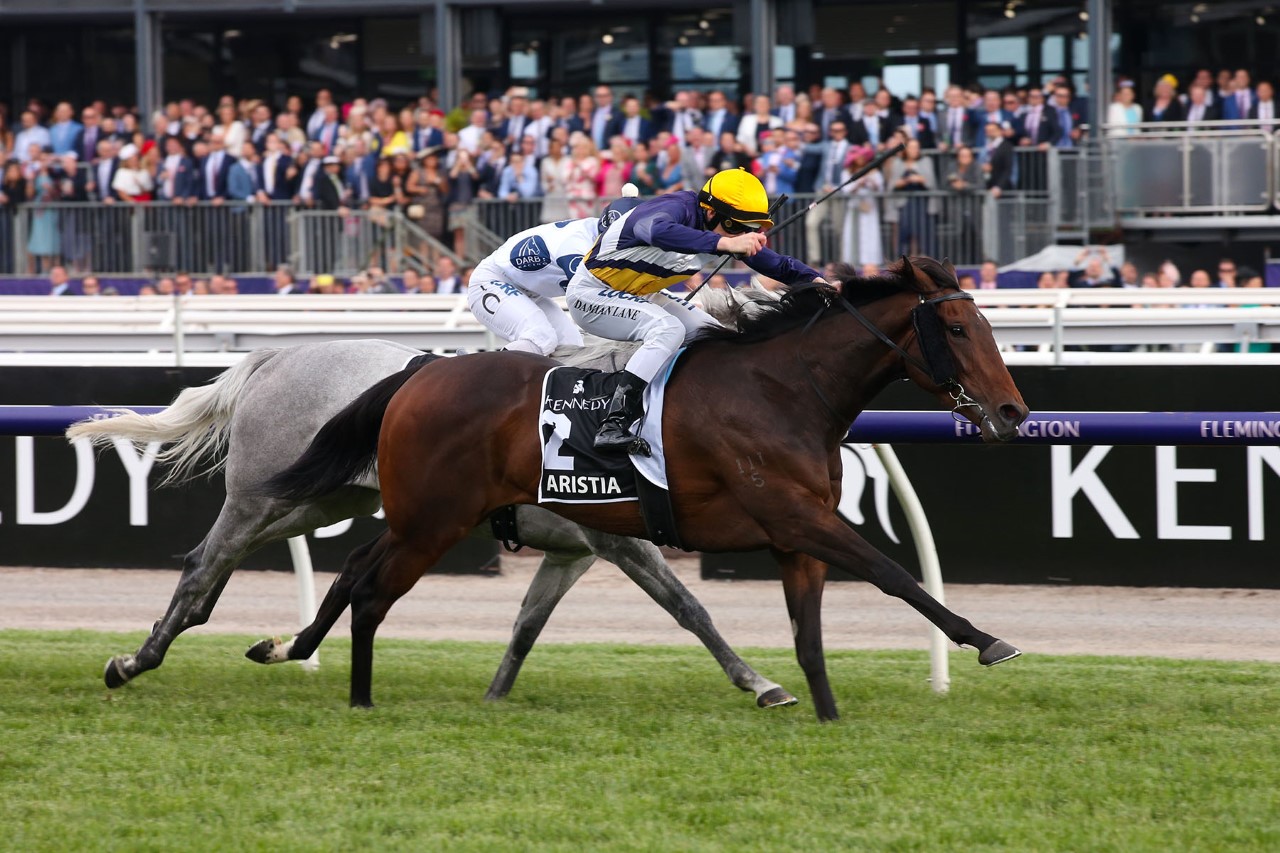 VRC Oaks heroine Aristia (pic: Mark Gatt)
The Inglis Easter Yearling Sale has continually produced the best racehorses and stallion prospects year in year out, most recently via the likes of The Autumn Sun, Exceedance, Loving Gaby, Merchant Navy, Estijaab, Trapeze Artist, Russian Revolution, Personal, Super Seth, Egg Tart, Russian Revolution, Funstar, Flying Artie, Aristia, All Too Hard etc.
It's among graduates like these that have, since 2018, seen Inglis auctions produce 59 individual Group 1 winners, 29 that could have been purchased for $100,000 or less, almost double our nearest competitor.
Inglis sales have also produced more Gr1 winners overall, more Australian Gr1-winning 2YOs, more Australian Group winners, more Gr1-winning colts, more Gr1-winning fillies, more winners of the $1m+ races and more Hong Kong winners than the nearest competitor in that time, with Easter being a massive part of that success.
Inglis' General Manager of Bloodstock Sales and Marketing Sebastian Hutch described this year's Easter catalogue as "extraordinary''.
"The catalogue speaks for itself – it's an incredibly strong collection of horses and it's a privilege to be given the opportunity by our vendors to offer them for sale,'' Hutch said. "Easter is synonymous with the best horses and the record of the sale stands up to the closest scrutiny – it's the sale most likely to produce a top-class racehorse, whether it's a stakes-winning 2YO, Group 1 colt or a Classic filly.
"The value at the sale is quite incredible when you consider the likes Exceedance, Funstar, Quick Thinker, Nettoyer and Aristia are among the top-class graduates in recent years that could have been bought at Easter for less than $200,000. It's a genuinely exciting time to be involved in such a resilient and vibrant industry and we are looking forward to welcoming people back to Easter in 2021 for what is going to be a fantastic occasion."
The Sale begins at 10am on Tuesday April 6. It will again be broadcast off the Inglis website, Inglis Facebook Page and Sky 2 via the Sale Day Live broadcast, hosted by Caroline Searcy and Richard Haynes. The coverage will begin at 9.30am each day with a 30-minute Preview Show.