Cover Your Investments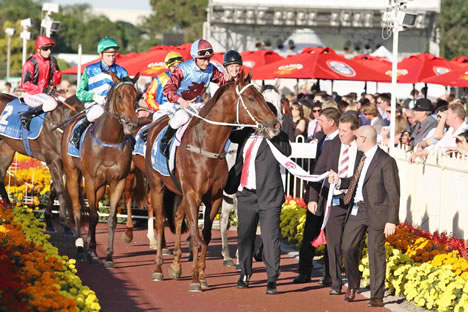 There is inherent risk even after a horse finishes racing
Cover Your Investment On and Off The Track
After a successful career on the track, the cream of the crop will inevitably retire to one of Australia's many commercial or boutique Thoroughbred studs to begin their life after racing. As we all know, horses carry a certain amount of risk throughout their lives and this does not change once their racing career is over – in fact, for many mares and stallions, their value as breeding stock only increases as their foal crops hit the ground.
It is as important as ever to have your bloodstock covered when they have taken their place in the breeding barn - after all, accidents are just as likely to happen in the broodmare paddock as they ever were during a spell from training. The level of cover you need can be found in our specialised Bloodstock policy.
Whether you are looking to cover for mortality or theft only, or if you seek cover for Life Saving Surgical fees, Stallion Permanent Disability, travel or even cover for a prospective foal, we have a policy to suit your needs.
Since 1984, Fitton HorseInsure has combined bloodstock industry knowledge with professional insurance know-how. We pride ourselves in our team's passion for horses, horse-people and insurance. Talk to our friendly and experienced team of horse insurance experts today.