Classic Sale Live at Riverside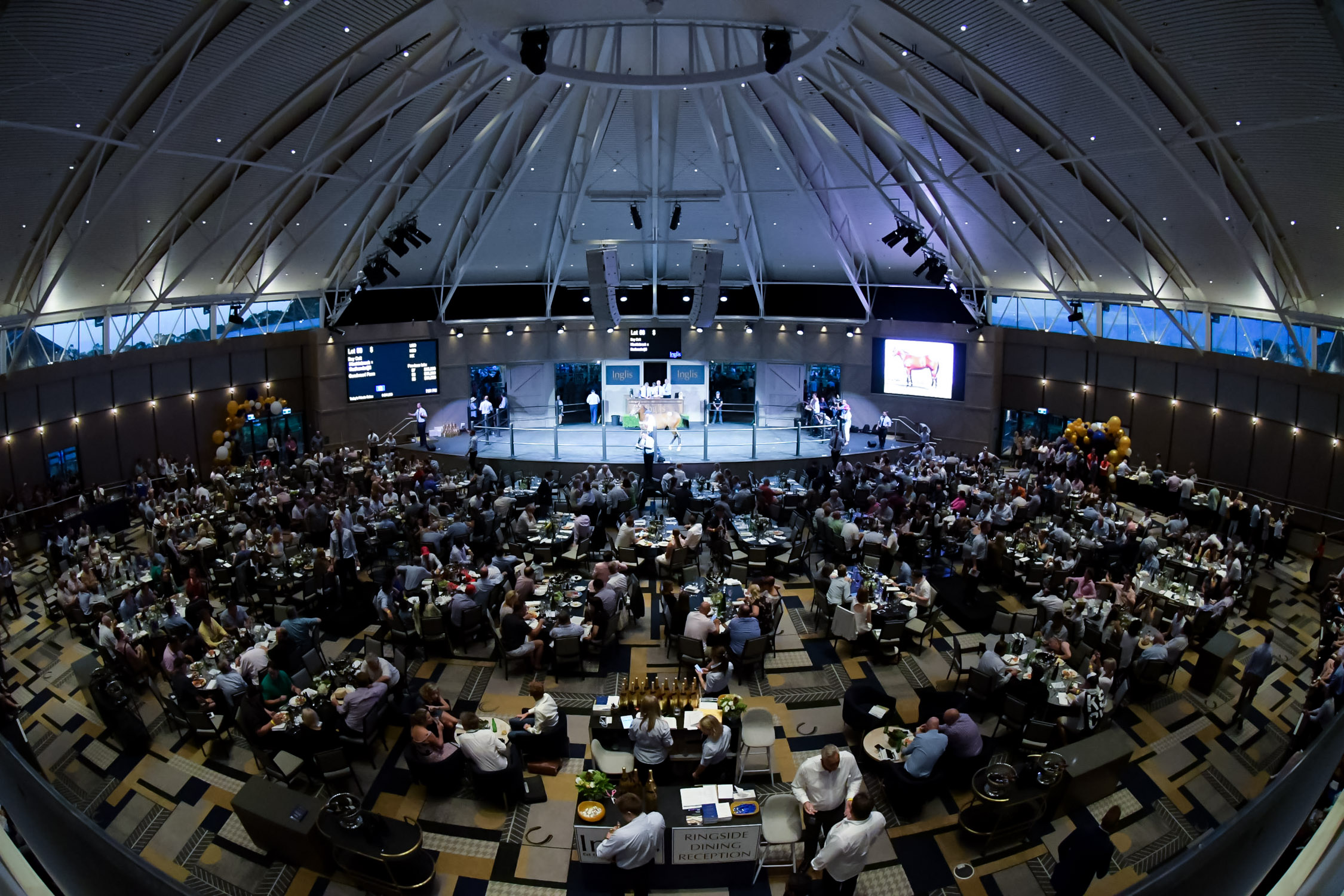 Inglis Riverside will come alive over the next week
Preparations are ongoing for this month's Classic Yearling Sale, which will proceed as a live auction at Riverside from February 7-9. Starting on Sunday, the sale will be conducted with Inglis' Covid-Safe plan in place which allows for a range of hospitality options including Ringside Dining, Barn Pavilions, The 1867 Bar, The Newmarket Restaurant, Inglis Day Spa and many others.
Inglis is continuing to work with respective State Government authorities and other bodies to further develop protocols that will allow for attendance at the sale by interstate participants while facilitating their safe and responsible return home.
"The permit system now in place for travel to Victoria is a very positive development for those looking to participate in the sale," Inglis Managing Director Mark Webster said.
"We are working with all the relevant authorities to ensure that as many people as practicable can attend the sale in a safe and responsible manner and we will continue to liaise with buyers through the coming weeks.
"It is an excellent catalogue of horses for what year-after-year proves itself to be the best-value yearling sale on the calendar and we are excited to get the 2021 Inglis Yearling Sales Series up and going with Classic on February 7-9."
The 2021 Classic Yearling Sale, for which 803 yearlings have been catalogued, includes the progeny of 108 different stallions offered by 76 individual vendors.
Graduates of the Classic Sale have enjoyed outstanding success in recent years with the likes of Classique Legend, Extreme Choice, She Will Reign, Vow And Declare, Pippie, Hellbent, Yankee Rose, In Her Time and Castelvecchio among the stars that could have been bought from the sale.
The Sale has produced 12 individual horses to win $1m or more in prizemoney since 2018, while the average price of an Australian Stakes winner from the sale since 2018 is a little over $90,000.
CLICK HERE for contact details for vendors at the 2021 Classic Yearling Sale.