Allandale Park Thoroughbreds (NSW)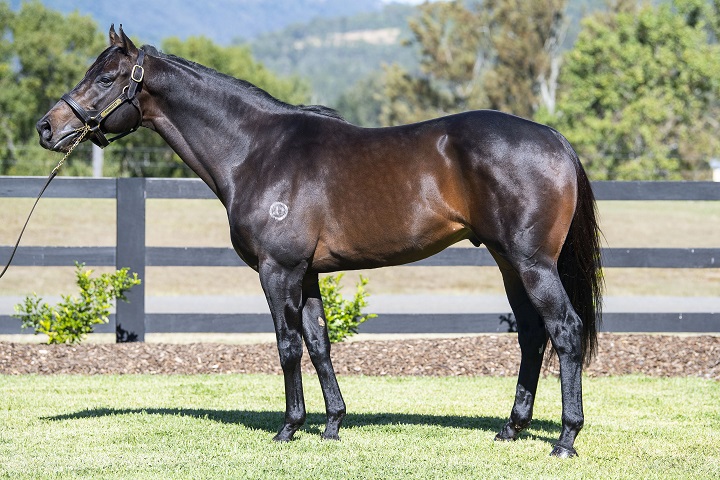 Exciting stallion prospect Furnaces stands at Allandale
Allandale Park is one of a small handful of stud farms based in Western NSW's Bathurst and Orange district. Established 1982, Allandale Park's first stallions were both imported and Australian-bred sires, with the property standing many over the past 30 years. During that period the Todd family have made some wonderful friendships, relationships that underpin the foundations of their success to this day.
Epitomising the hands on approach of Claire, and her father John, the Todds are genuinely enthused by any success enjoyed by their patrons, many of whose horses carry the EK brand. Claire enthuses, "We love to see the small breeder produce a good race mare and then breed her to produce winners."
Allandale Park is situated at Hobbys Yards, high in the hills above the city of Bathurst. Just before the old gold-mining town of Trunkey Creek, its about a 35 minute drive out to the South.
While Bathurst is 670 metres above sea-level, at Hobbys Yards we are nearly 1000 metres above sea level. The nearby town of Blayney is 900 metres above and neighbouring Mount Canobolas is 1395 metres above, so, yes, we're definitely in the high country!
Horses thrive here because it's very peaceful and they are very contented. It's everything you would imagine high country to be...clear skies, towering gums, rolling hills, abundant water, clean air, flocks of native birds and the odd kangaroo or two. Our pastures are regularly supered and carefully managed. All horses at Allandale Park are hand-fed daily.
Horses are well looked after at Allandale but they are bred to be racehorses and so are not mollycoddled unless they need to be, for example yearlings that being prepared for sale. Says Claire: "We believe in horses being horses, free to run and play in the sun, stomp in the mud and eat all day." That attitude has been vindicated by the success of horses reared on the farm that subsequently went on to earn far more than their keep on the track. Allandale's rates for long term spellers, and broodmares between breeding seasons, are great, says Claire, who appreciates the need to keep the costs for owners affordable.
Allandale Park is made of undulating hills and 4 seasons. The snow falls in winter, and rain falls in spring, hence the setting and temperature being likened to New Zealand. Horses consequently grow a thick winter coat as horses are supposed to do, breaking their coat in the spring, and the cycle goes on…
"We treat all the horses on farm like our own," reveals Claire. "We are saddened when colic and accidents happen, we are excited and happy when mares foal and progeny win, just like all owners." She acknowledges, "There are many highs and lows on the farm. Drought thins your hair, accidents, low selling prices and slow racehorses hurt your confidence, while winners bring the grin back; all the up and downs are breeding and it is wonderful to be part of it." Among the highs have been the deeds of a mare owned by client Balmoral Bloodstock. A daughter of the stallion Dracula, Bloodline foaled down multiple Gr1 performer Platelet and her talented sibling Intravenous at Allandale.
An ideal family set up for breeders who enjoy having someone to share their dream, Allandale Park's team knows from experience that breeding is a hard long term commitment with only a few breeders able to put a Group 1 winner to their breeding history. That's achievable with their resident three sires Furnaces, Skyclad and Carry on Rocking.
But whatever the outcome of clients' matings, the Todds revel in walking with their clients every step of the way.