Agistment a Specialist Sector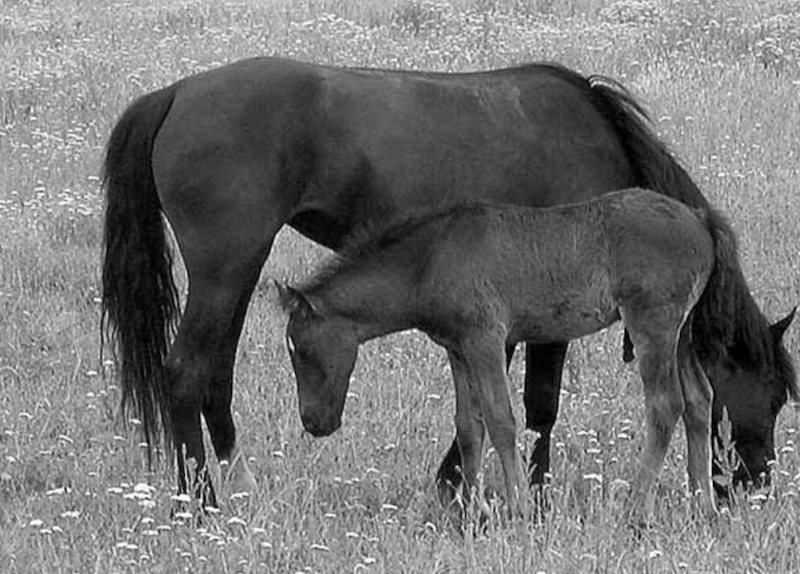 Spelling mares and foals is highly specialised
"The breeding is in the feeding" is an oft quoted saying in horse breeding circles. The very best pedigreed foal won't thrive without correct nutrition, and the best nutrition begins at conception. The journey from getting a broodmare in foal through to birth and then to racing age is an expensive one, and the best way to give yourself the best chance at a solid return on that spend is to invest in proper nutrition for your mare.
With each section of the breeding cycle requiring different nutrition needs, a good agistment property will understand that a broodmare should be on a rising plane of nutrition because a fat mare won't cycle properly, and neither will a perpetually skinny one. Keeping an empty mare light, then building up condition matters as much as ensuring the protein balance in the feed is appropriate for the different phases of pregnancy.
Today's specialised Australian thoroughbred agistment and spelling sector, with its concomitant walk-on, walk-off facilities, foaling alarms and computerised tracking of each individual's details is a far cry from the industry's embryonic beginnings centuries ago. What hasn't changed is the hands-on dedication required to ensure a successful outcome for mum and her foal.
With featured properties across Australia, the Breeding and Racing Agistment guide will outline the services, benefits, and experience of each farm. From Hunter Valley properties to the Darling Downs, the rolling hills of Victoria, and everywhere else, there is a farm in Australia to suit every one of the active racehorse, broodmare, foal, weanling, and yearling. Every horse is an individual with individual and specific needs that need to be catered to, while ensuring they are as healthy and happy as possible.
Our 2020 Agistment and Spelling feature provides owners with a range of properties to choose from with Thoroughbred-specific services as befits their horses needs.
These services include:
Spelling racehorses
Rehabilitation of racing injuries and pre-training
Off the track re-training
Sales preparation of yearlings and weanlings
Sales preparation of breeding stock
Sales preparation of two-year-olds and racehorses
Broodmare boarding
Foaling down and walk-ons
All necessary veterinary, farrier, and general care
The principals of every property featured here have the best interests of your horses at heart, all attempting to provide safe facilities and experienced staff to get the best results for your thoroughbred investments. From this guide, we hope you will be able to find the right location and combination of pasture management and horse welfare management to suit your horses' requirements.