Reducing Foaling Season Stress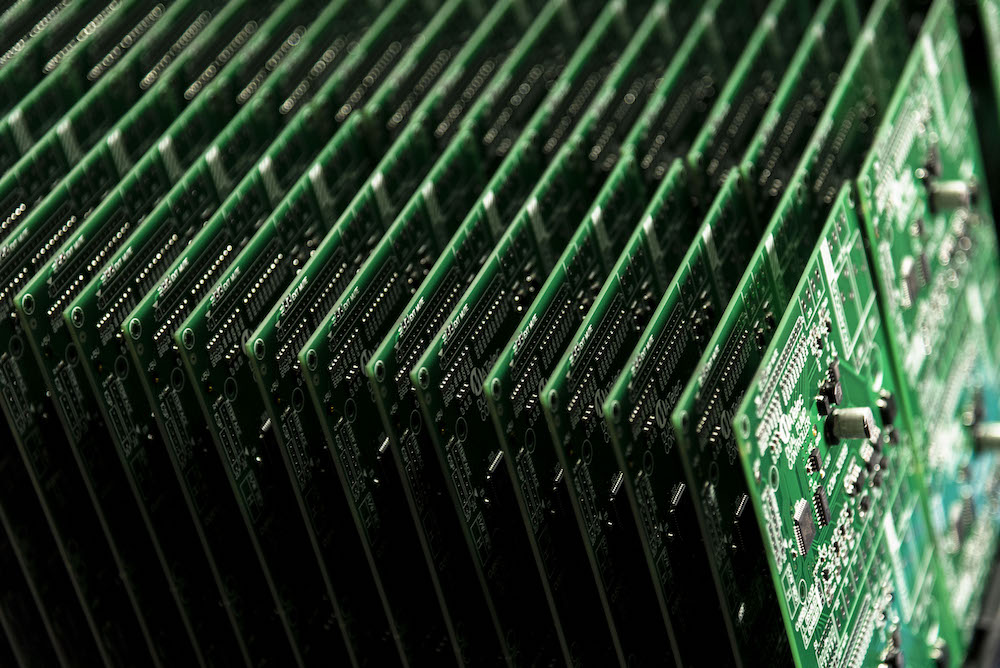 Magic Breed Plus uses next generation technology
When it comes to foaling fragile, valuable thoroughbreds, on-time staff intervention, is crucial to ensure a successful outcome.
For over 40 years Magic Breed has earned the trust of stud farms and broodmare owners as a critical frontline tool to accurately alert foal-watchers when a mare is readying to foal down.
Already the benchmark foal-alert product in Australia and New Zealand, the original Magic Breed monitoring system has been dramatically upgraded to take advantage of modern technology. The new Magic Breed product builds on its worldwide reputation and brings the Magic Breed design into the 21st century with improved range, battery life and many other new features.
Magic Breed Plus comes with a quantum leap in advanced features and benefits using 100% Solid State Technology which does not require regular servicing or adjustments and offers the advantage of dealing directly with the manufacturer who has manufactured the product since day one of its inception over 40 years ago. Not only is the Magic Breed Plus system more affordable that its predecessor, you are dealing directly with one Company for advice and sales providing efficient timely customer service!
Magic Breed Plus' operating system works on a 917MHz frequency, providing it with greatly improved immunity to interference and superior range – 500m is no problem and in excess of 1km is possible. While this means that it won't work with any of the 27MHz accessories of the original Magic Breed system, we guarantee that the performance is so good that an additional antenna won't be necessary!
Designed from the ground up to minimise loss of sleep and long hours of supervision around foaling time, the non-invasive transmitter attaches to the halter and detects when a mare lies down in a foaling position.
The addition of an LCD display on the Magic Breed Plus receiver provides a wealth of operator feedback. This includes signal strength and battery level, along with individual identification for up to 8 transmitters.
Boasting dramatically improved battery life – a single pair of AAA batteries could last an entire breeding season – Magic Breed Plus' system is also useful for detecting Colic and for monitoring horses after Major Surgery.
Magic Breed Plus is designed, manufactured and distributed from the Sunshine Coast, Qld, Australia.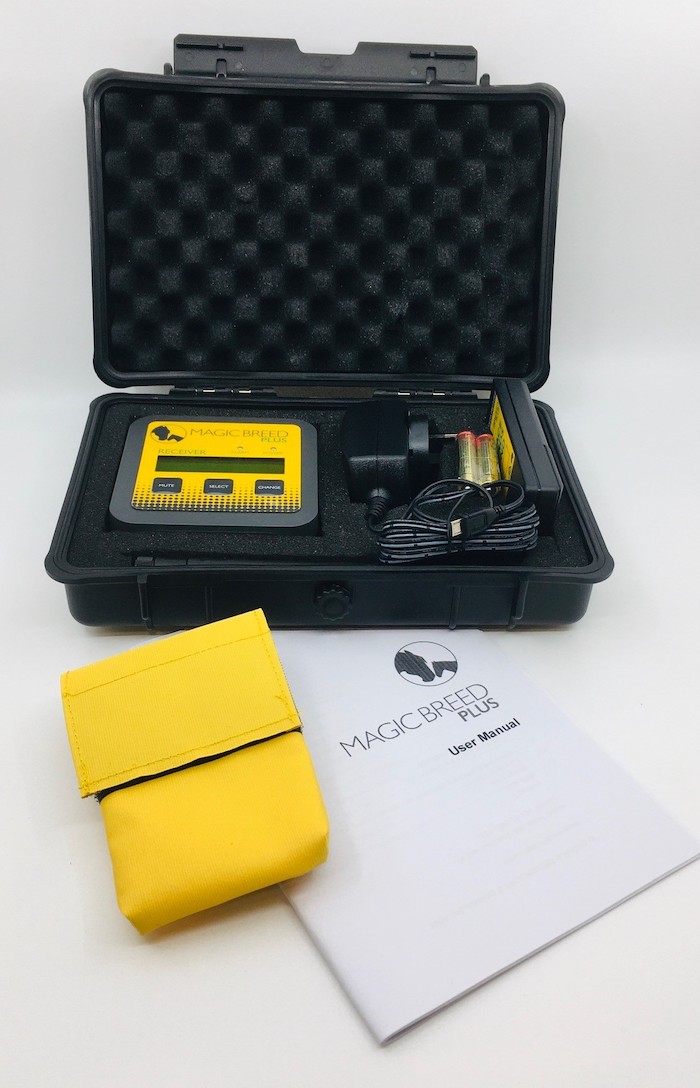 FREQUENTLY ASKED QUESTIONS
Does the Magic Breed Plus work with my old Magic Breed system?
Unfortunately, due to the great leap in radio technology used, the Magic Breed Plus system is completely incompatible with the original Magic Breed components. We realise this is inconvenient but it was a necessary step to ensure that the Magic Breed Plus could overcome all of the problems many people were having with the old design.
Do you still service the original model?
As the manufacturer of the original Magic Breed, we are still providing service and repair to the original system, however this is becoming less feasible as the obsolescent parts are becoming difficult to source.
I have a shed in the line of sight between the foaling yard and the receiver location. Is this a problem?
Due to its improved radio technology the Magic Breed Plus signal is much better at working its way around obstacles. About the only thing that will have a significant impact on range is having a hill between the mare and the receiver.
How long do the transmitter batteries last? I had to change them weekly in my last foaling alarm system.
Our testing has shown that one pair of AAA batteries in a transmitter can last up to an entire foaling season. Better still is the fact that the Magic Breed Plus will alert the user when the batteries need to be changed, preventing any guesswork or wasteful discarding of batteries that aren't flat.
Do you ship to New Zealand?
We do! Please get in touch with us to arrange the purchase so we can deduct the GST.