Cangon Stud (NSW)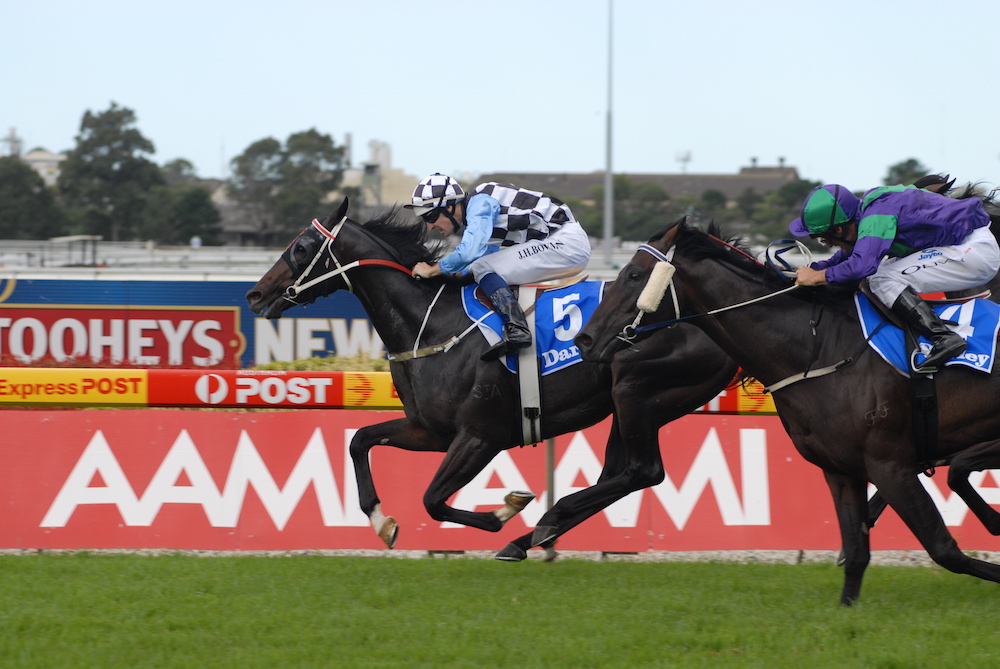 Gr1-winning Cangon graduate He's No Pie Eater (pic: Steve Hart)
Cangon Stud know a thing or few about longevity with the 2,000 acre property being held by the Mackay family for five generations. Dating back to 1838, Cangon Stud is located in the lower Hunter Valley at Dungog, and has been extensively developed for the purpose of breeding racehorses in a safe and healthy environment.
Cangon Stud affords every horse on the property the opportunity to develop and grow into their full potential. With graduates such as Gr1 winner He's No Pie Eater (Canny Lad), as well as Miss Kariba, Katima, Whoever, Vanquished, and Golden Millennium, horse owners can relax knowing this land can produce top tier winners. The Mackay family are owner-operators and pride themselves on caring for clients' horses with the same high standard of care as they give their own horses.
With a resident farrier, access to twenty-four hour veterinary care, and rehabilitation facilities to compliment the standard facilities, Cangon Stud provide a wide variety of long and short term agistment to clients' horses. Their staff are experienced and have access to qualified advice on all aspects of Thoroughbred management. A re-fencing program has recently been undertaken at great expense to ensure all horses, both visiting, long term clients, and Cangon's own, live in the safest possible environment.
Cangon Stud's paddocks are divided into five acre lots on the alluvial flats with some of the steeper parts of the property having paddocks extending up to 40 acres. Cangon Stud also have colt specific facilities for agistment of spelling colts with purpose built runs for each entire, all with shelters and with post and rail fencing.
Due to Cangon Stud's location on the eastern slopes of the Mount Royal Range, the farm is fortunate to have an annual average rainfall of 42 inches, meaning the property is well protected from drought. Every paddock is fed by a system of troughs ensuring clean and fresh water to all paddocks, and Cangon undertake a reseeding program every year to provide quality clover and rye grass pasture.
Cangon Stud is run by Jock Mackay, who represented Australia as a polo player, following in the footsteps of his father Jamie who was the 1986 Australian polo team Captain. Horses and horse husbandry run in the family, and Cangon Stud continues to thrive under Jock's leadership.